M.R.W.A. KB class crew vans (later W.A.G.R. class VW).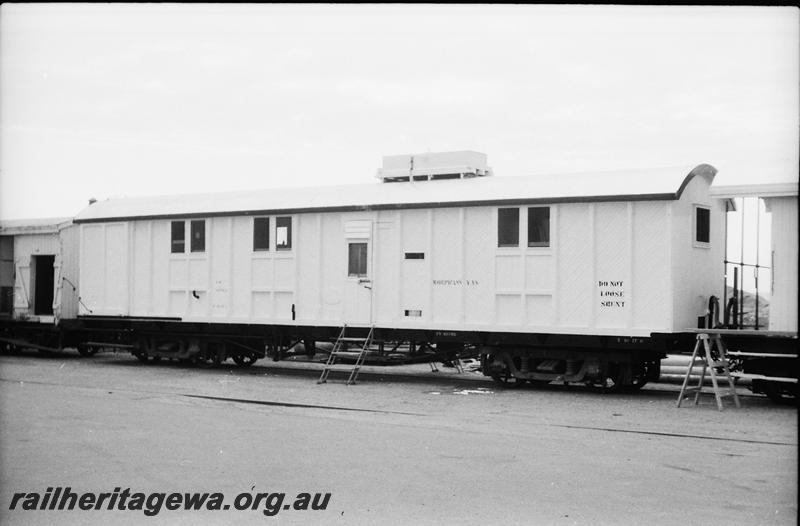 KB18 running as WAGR VW40761. Photo J Austin (RHWA collection)
The first KB class on the M.R.W.A. consisted of two compartment coaches converted from class K into brake composites and reclassified KB. These were KB11 (1912) and KB15(1914). Between 1934 and 1936 KB11 became KB19 and between 1936 and 1938 KB15 became KB18 although by this stage the two coaches probably saw little use.
In 1944 KB18 was given a new body and converted to a crew van. KB19 followed suit in 1949. These two vans became VW40761 and VW40762 in 1965 and 1966 respectively. In 1981 VW40761 was written off followed by VW40762 in 1985.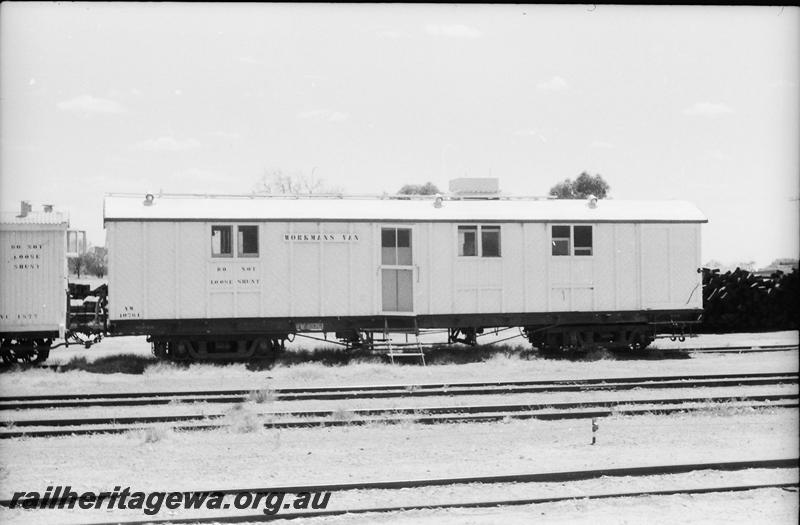 KB19 Running as WAGR VW 40762. Photo J Austin (RHWA collection)
KB20 in MRWA grey livery. Photo by the late Alan Hamilton ( J Moir Collection)
There was a further conversion in 1950 when coach JB22 became KB20 as a vehicle for a tractor and driver. In 1955 a new chassis was built for this vehicle to replace the worn out coach chassis. It was renumbered VW40763 by the W.A.G.R. in 1966.
Although not a KB class van coach K16 had been written off and in use as a crew van since 1950 or so. The W.A.G.R. recognised this and in 1965 it became VW40764. It was written off in 1975.
| | | | | |
| --- | --- | --- | --- | --- |
| | | | | |