XY Class Mineral Sands/Coal hoppers and XYA Alumina Hoppers.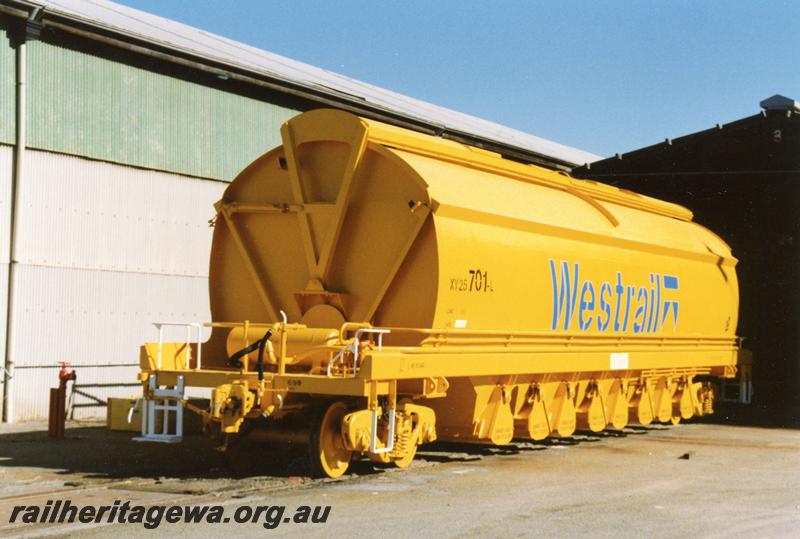 Brand new XY25701 in 1990. WAGR official photo.
Production of the XY class hoppers began in June 1990 with 25701-25718. The first 18 were intended to haul mineral sands from Cooljarloo to Kwinana and backload coal. Production continued in 1991 with 25719-25745, 25751-25777,
27 of these wagons built in 1991 (25751- 25777) were financed by Associated Minerals Consolidated Ltd.
One of the AMC owned wagons XY25762.
Fourteen XY class wagons XY25701, 25702, 25704-25713, 25717, 25718 were modified and recoded XYA in about 2008 for use on Alumina traffic.